My sweet friend
Alison
has this rad theme on her
blog
on Fridays, and since I've been lagging in the area of blogging of late (especially fun & funky blog posts!), it has been decided that a new monthly theme is having its literal birth-day today! So grab some imaginary balloons and party hats, and let's get started!
How it works: The first friday of each month, I will be posting a few of my "favorites" of that month. Or just of my life in general! Because I adore comments & hearing from YOU, leave me a comment or two and let me know a few of your favorites about September:)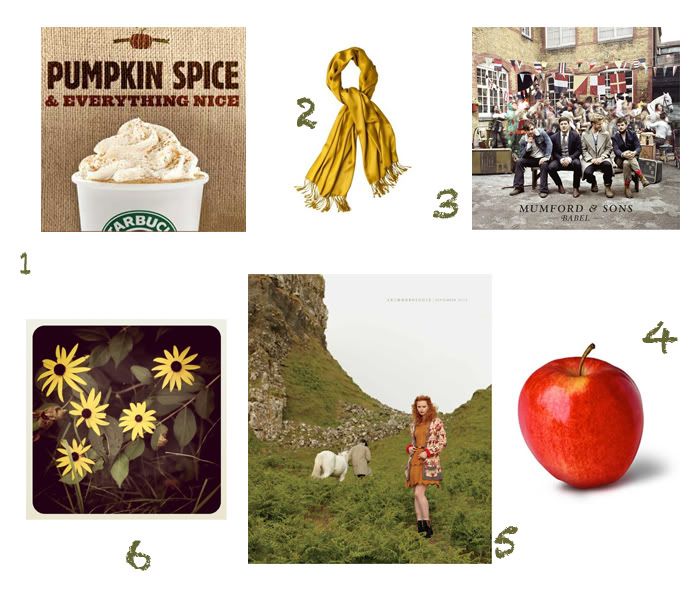 1. Pumpkin Spice Lattes are BACK! They're one of my favorite drinks that Starbucks carries, and I'm just waiting until I can wear a sweater to justify snagging one! 2. It's still hot like August here, but wearing a fall-ish scarf (my favorite is mustard yellow) helps me pretend it's cooled down. 3. Mumford & Sons new album is released this month. WIN! 4. Crunchy fall apples. yummmm. 5. Anthropologie's September catalog arrived in my mailbox today & it's gorgeous. Check it out! 6. Fall flowers are so bright & lovely. Our backyard is home to some gorgeous black eyed susans, and they always make me smile.
and I found this on pinterest & thought it was super cute! Wouldn't you love to hang this on your wall? I would!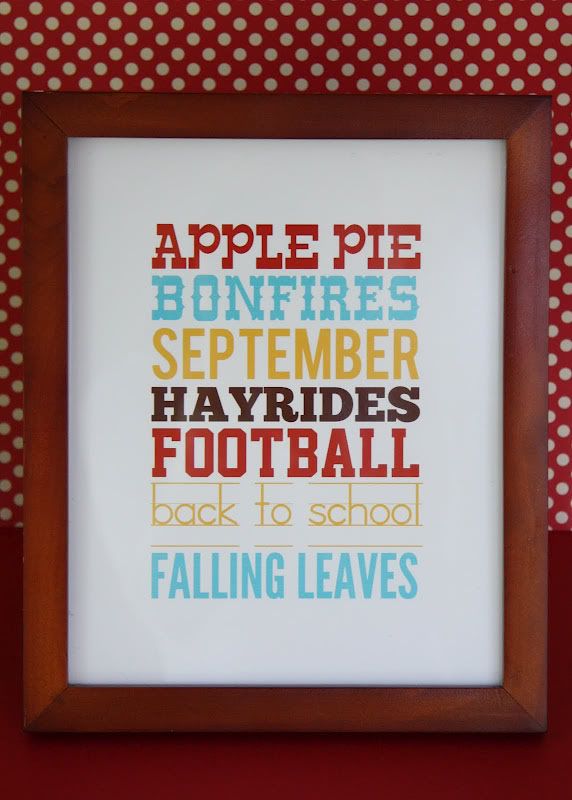 What are your favorite September favs? I'd love to know!