Ok, let's face it. I haven't been the most faithful blogger this fall! That's not something I'm proud of...but it does give me something to work on in the coming year! ;) This is obviously NOT a "true" first friday post because it's the 21st..3 weeks into December!...and a Saturday (details, details!) but December is my favorite month and by molly & golly, I'm going to post this anyways.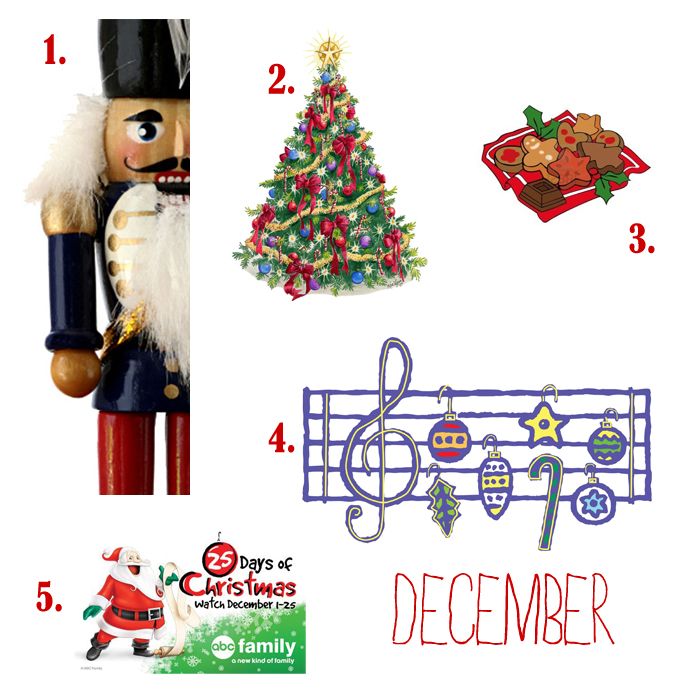 1. The Nutcracker Ballet. Any year the troupe puts this beloved ballet on in town, our family is so there! I never did have my chance to become a real ballerina...but at least I can appreciate them in my favorite classic! 2. The Tree. Hunting for the perfect tree says "december and all it's cheer has arrived!" I was unable to go along with my family this year...but they did a great job, regardless;) 3. The Cookies: the baking, decorating aaaaand eating! Our neighbors are fantastic creatures and always bring us a plate or two...they're typically long gone by Christmas day. 4. The Music. I may or may not listen to it more months than just #12... Curious as to what my favorite christmas tunes are? Find me on Spotify! 5. The Movies: all the classics like White Christmas, Home Alone, Elf, It's a Wonderful Life...and any cheesy disney/abc-fam/hallmark one you can find!

and just because I can't help it....here's a fun little peek at some cute lovebirds in the snow!


love always,
amelia renee:)