one of the "rules" of blogging is connecting with those who read your blog in such a way that they feel you are a friend of theirs, someone they know well. I don't think I've done a very good job of doing that...especially lately. ;) so, as I take a break from the social networking death trap (joooking!) and learn to live life more fully, I'll most likely be doing a little more "Personal" blogging. if you enjoy it & getting to see a bit more into my life, i'd really love to hear feedback from you! comments at the end of the post are like presents from you to me—and it doesn't' cost a thing! :)
yesterday (sunday) was a grand day. a real good start to the next month of loveliness:) here is what went down: Gingerbread House Decorating! (Suttonquist family style. Boom.)
thing one: find all the candy sitting in cupboards and grocery store bags & dump it on the kitchen table.
thing two: have a plan, and get to work. don't be afraid to cut up candies as needed.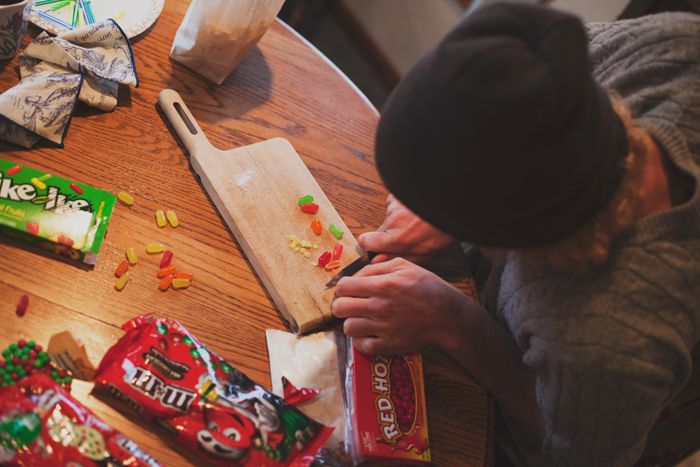 thing three: you can't enter a doorless house! make sure the christmas elves have a beautiful doorway to get inside through.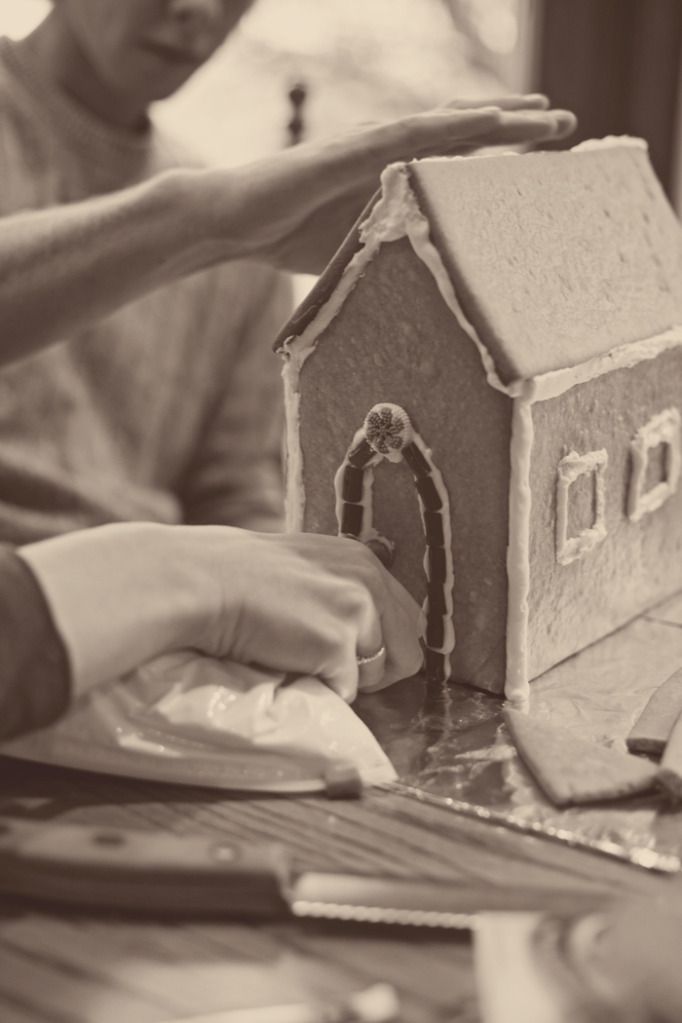 thing four: start decorating! Christmas lights on the edges are a nice touch.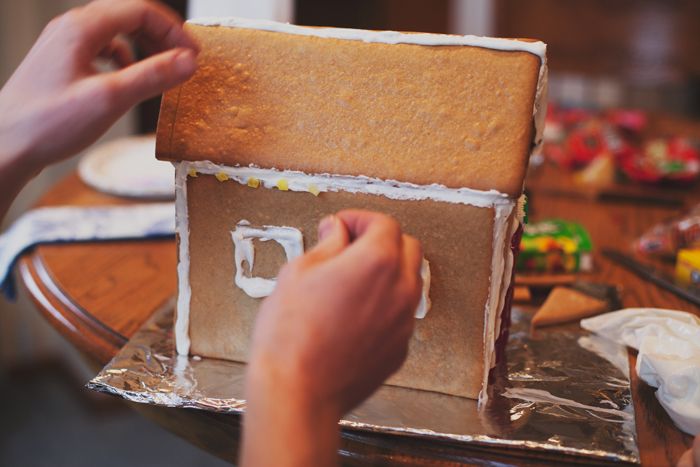 thing five: take time to give lots of encouragement, laughter, & hugs to those around you!
thing six: ok, time for more detail work! take random scraps of gingerbread and find a use for them. [here, we made trees out the odd pieces!]
thing seven: hand over the camera to the younger sister;) this is one of the decorations i had planned from the start...gumdrops on the roof apex!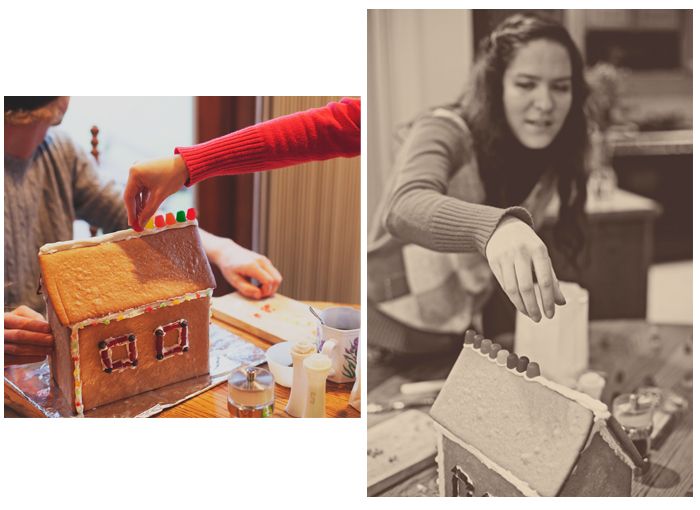 thing eight: the roof cannot stay plain! use extra frosting to make scalloped shingles for a cutesy touch.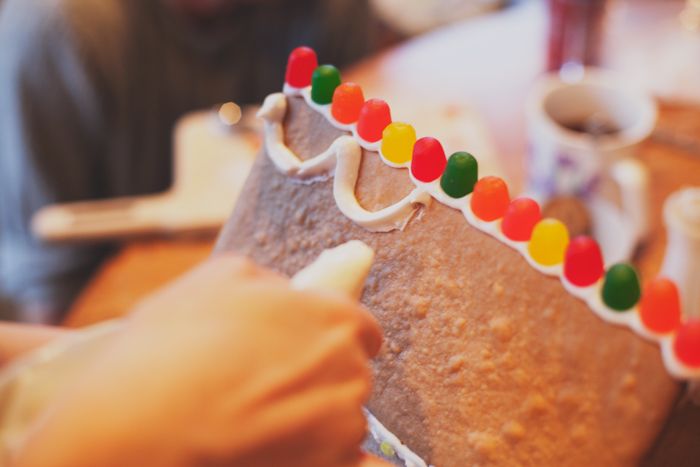 thing nine: dust sprinkles over the scalloped frosting...like snow!
thing ten: play with the "merry christmas" blocks and re-arrange into silly words&phrases.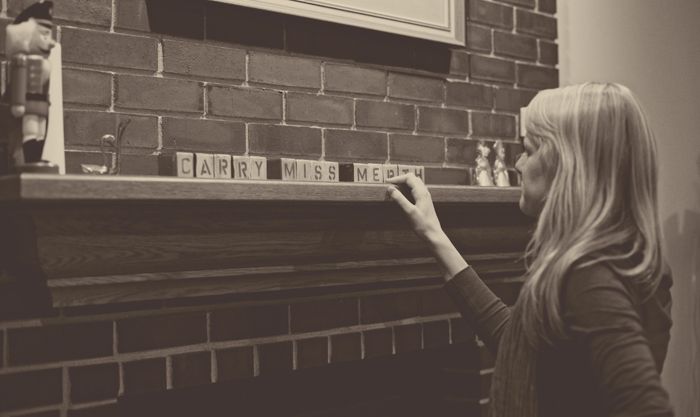 thing eleven: done! take photos of the finished creation! display it somewhere where the cat won't eat it, but it (and you!) will receive the recognition deserved. ;)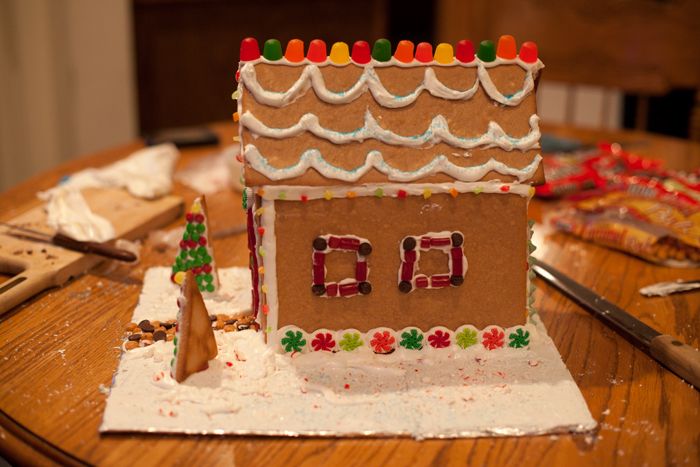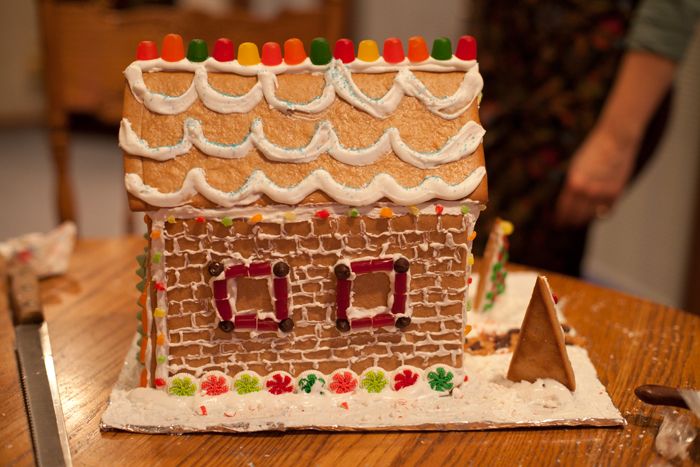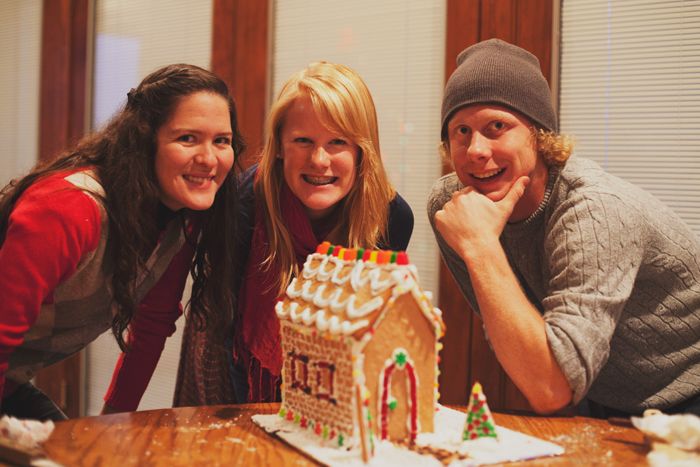 do you make gingerbread houses at christmastime...or something else? i'd love to hear!
love always,
amelia renee:)