Can you believe that it has already been 2013 for two whole weeks? Especially now that I've started up classes again...I know that this year is going to go by so, so fast. Christmas break did, and part of it was that I was down in Atlanta, Georgia for almost a week at a conference for college students. It's been put on every year since 1997, started by well-known paster, author & speaker Louie Giglio—and has reached the largest numbers yet!!! This January, 60,000 students met in the Atlanta Dome to hear wonderful speakers such as Beth Moore, John Piper, and Francis Chan, to worship the Lord with a wide variety of musical artists (hello, David Crowder!), and to become united in our love for Christ!
I decided that I didn't want to take my huge camera, should anything happen to it...that would be baaad news bears! So I had to do with my little ol' point&shoot. Apologies for the low-quality photos, but hey, it's better than nothing! :)
we drove a charter bus down & around in Atlanta
the line of students waiting to register at 2:00 pm on 1/1/2013! so glad we pre-registered!!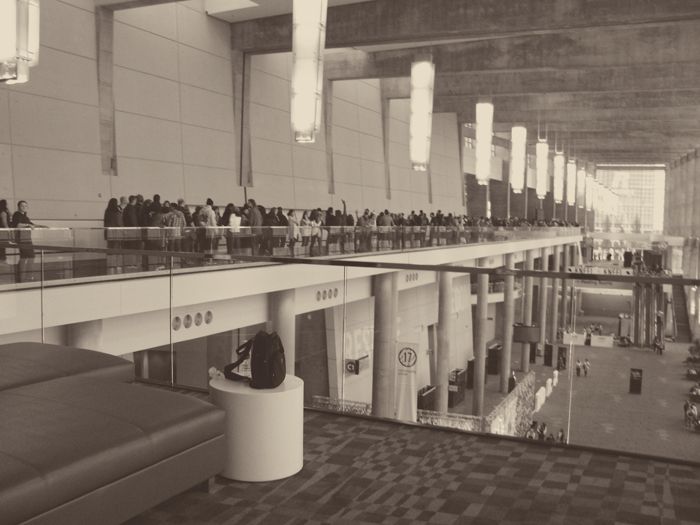 remember how we were going down south "where it is warm?" well, it was warmer than iowa...by a little. and a wholeee lot more rainy! those of us who forgot umbrellas improvised;)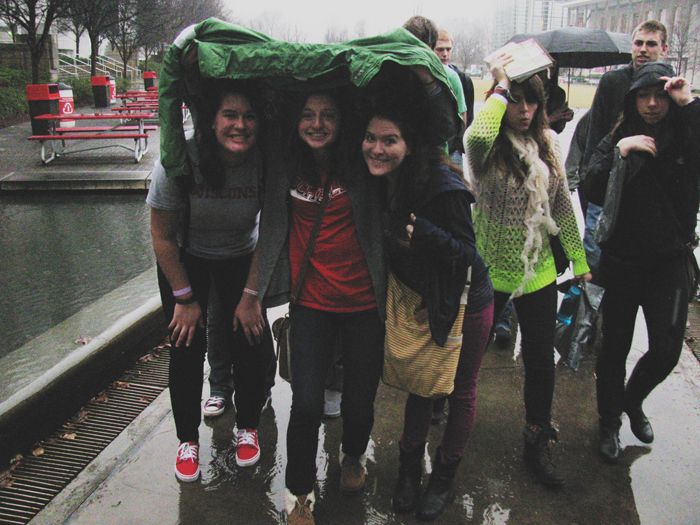 worship!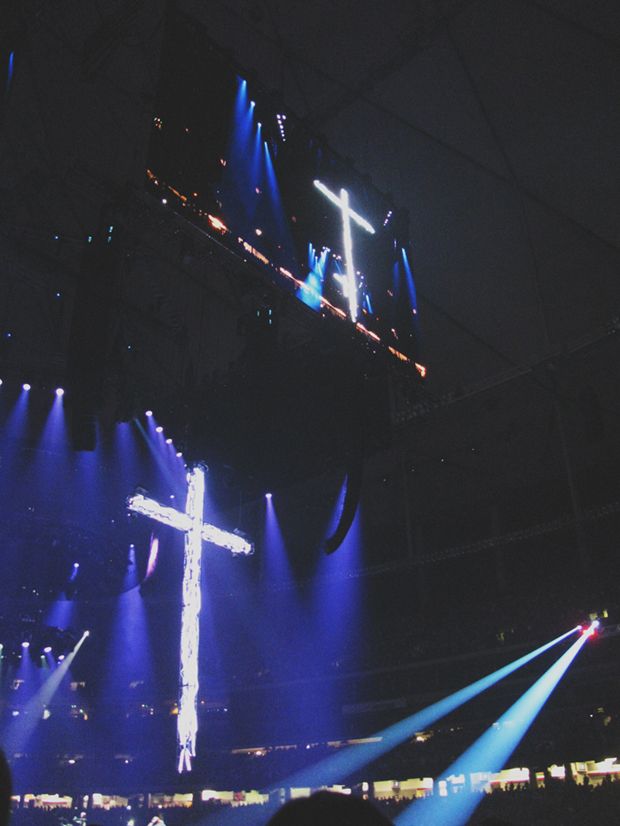 so many students! this was during a break, but normally the entire bottom, middle and top (red) sections were practically full of people.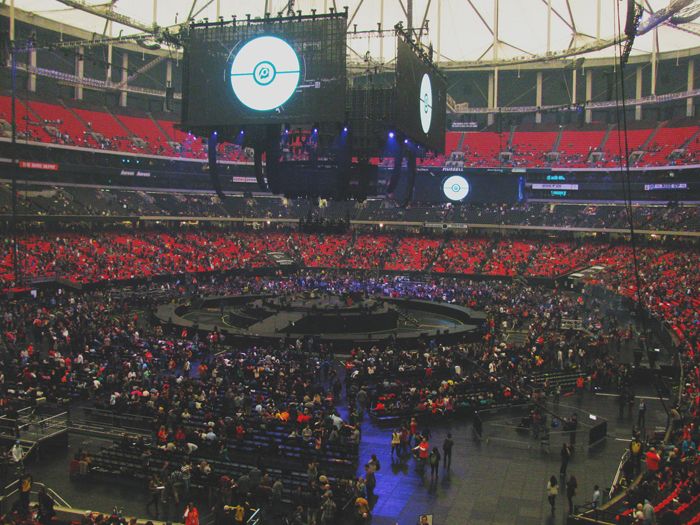 lunch time with new friends!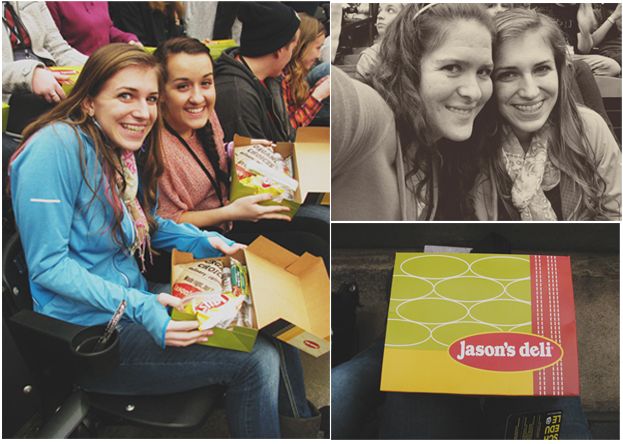 I attended on a Beth Moore scholarship. She is such a woman of the Lord, and we gals were able to listen to her for an hour and hear the stories of a few of the girls who came on scholarship as well. Such amazing testimonies!
when JAX kids are in the same place, something is going to happen! we attempted to go to Rita's (there was one in Jacksonville, FL—where we were last summer) but it was closed! sad day. :/
the Passion committee asked us to each bring a towel & socks to the conference. they're used to stock all the atlanta homeless shelters...and even beyond, with overflow! this is just one stack of towels...there were more!
fav fav fav photo from the week! this is my beloved family group!:) they were all kinds of wonderful—we met 6 times through the course of Passion to talk about what we were learning/hearing and how it applies to our life. love you guys! go striped purple! ;)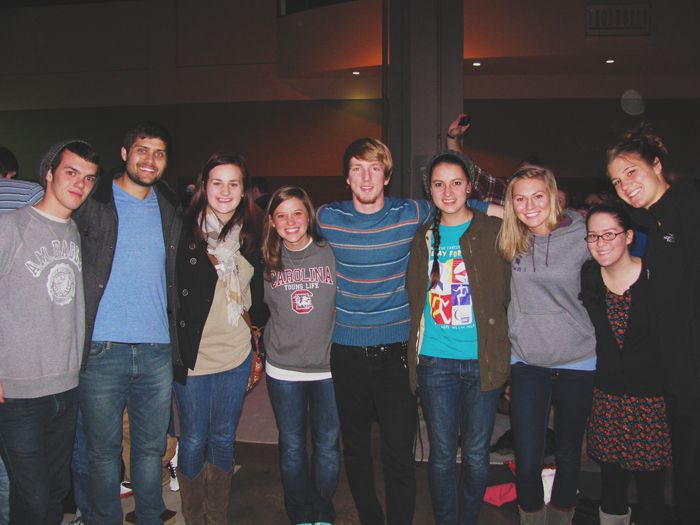 the biggest take-away from the week: the END-IT Movement. modern day slavery is something i've been passionate & interested in for years, but it's hard when not many people know or care that it exists. our generation is seeing the MOST SLAVES EVER. this is so horrible! can you imagine a life of hopelessness, all you've ever known is having to pull fish from a river, being a domestic servant from a young age, factory work, or be sexually abused multiple times a day? it happens all over the world, even in the US. we want to end this. so please, check out the link above. Slavery can be ended!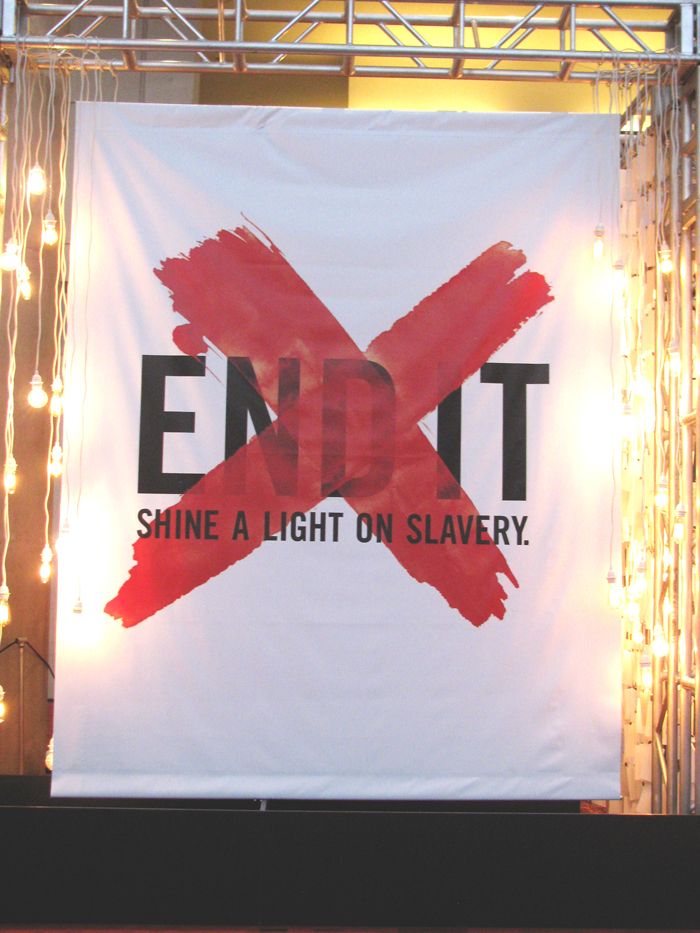 all in all,
passion was so so so wonderful!
if you get a chance,
go!
love always,
amelia renee:)