I'm so thankful that learning is a constant thing—something that we'll never stop doing as long as we live + breathe this earthly air! this past week has especially felt like a time of learning + realizing things in my own life, and although some of them have stung a bit, they all have been a blessing.
just one thing I'll share is that I'm learning to
live in this season
. It's sooooo easy for me as a dreamer to try to plan out the future—and then get upset when that's not where I'm at today, or tomorrow, or even next month.
Impatience
and
discontentment
settle in and take root, and then grow inside my soul + attitude with the additive nutrient of
complaint
. and that, my friends, is not fun for me or for you. and it's not who we were created to be!
To live in this season is:
to rejoice daily in the fact that He has given me life + breath today.
singing along to Burning Lights on repeat x129 during my daily commute all over town.
sometimes staying up until 2 am. hello, college.
or just photo editing. or blog reading. ;)
to kiss the babies at church + that come in to school. [this girl has baby fever bad!]
realizing that I'm called to live generously, and I'm a selfish person, but God has grace + power to chance me in my weaknesses.
drinking green tea + liking it!!!
to be as excited + emotional as I am, and be okay with that!
learning that I'm a cat person. never did I ever think I'd say that.
praying more. learning to listen in prayer more.
that saying yes to one thing means saying no to another. [tough lesson]
and,
realizing that no matter what, I can't plan my life.
and I'm actually thankful for that. if I planned my life, it'd probably be pretty boring! I mean, I'm not the most creative person out there. and God is the one who made all those creatives...and He plans my life, sooooo...yeah. it's a blessing in disguise. ;) Proverbs 16:9 has been telling me this since I was little girl, but I'm starting to believe it, I think. :)
the next season will come soon.
and it will be just as lovely, and just as full of challenges.
so i'm going to be thankful for
this
season. of making + deepening relationships here. of seeing my family daily. of working with people that I'm learning to love more like Jesus would and less like I can on my own. of taking photos in the studio and hanging out in the lab with Mariah or Paige. of being a hop, skip, and drive across town from people who have more of my heart than they know. and most importantly, of learning what it means to listen to what God has to say to me about who He's created me to be, what He's building me to do [someday! and I don't even know what that is yet!], and to ignore all the other junk + lies that Satan and the world push at me.
if anyone has read this far besides my mom or best friends, I'm surprised and maybe just a bit flattered. ;) thank you for listening to my heart today, because sometimes...this blog is where I babble! leave a comment if you'd like to chat, or feel free to email me. I'd love to listen to your thoughts!
and, since you stuck with me all this way, here's a photo that's got me pretty excited about a few who are in love with Jesus, and each other. you'll hear more about them soon. oh yes, you will.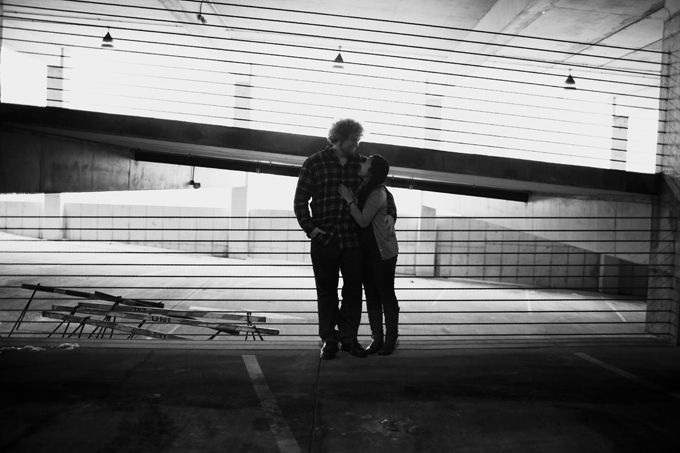 xoxo,
amelia